The ultimate wireframe kit for Figma.
Figkit is a wireframe library for Figma to communicate and design great user interfaces for desktop and mobile.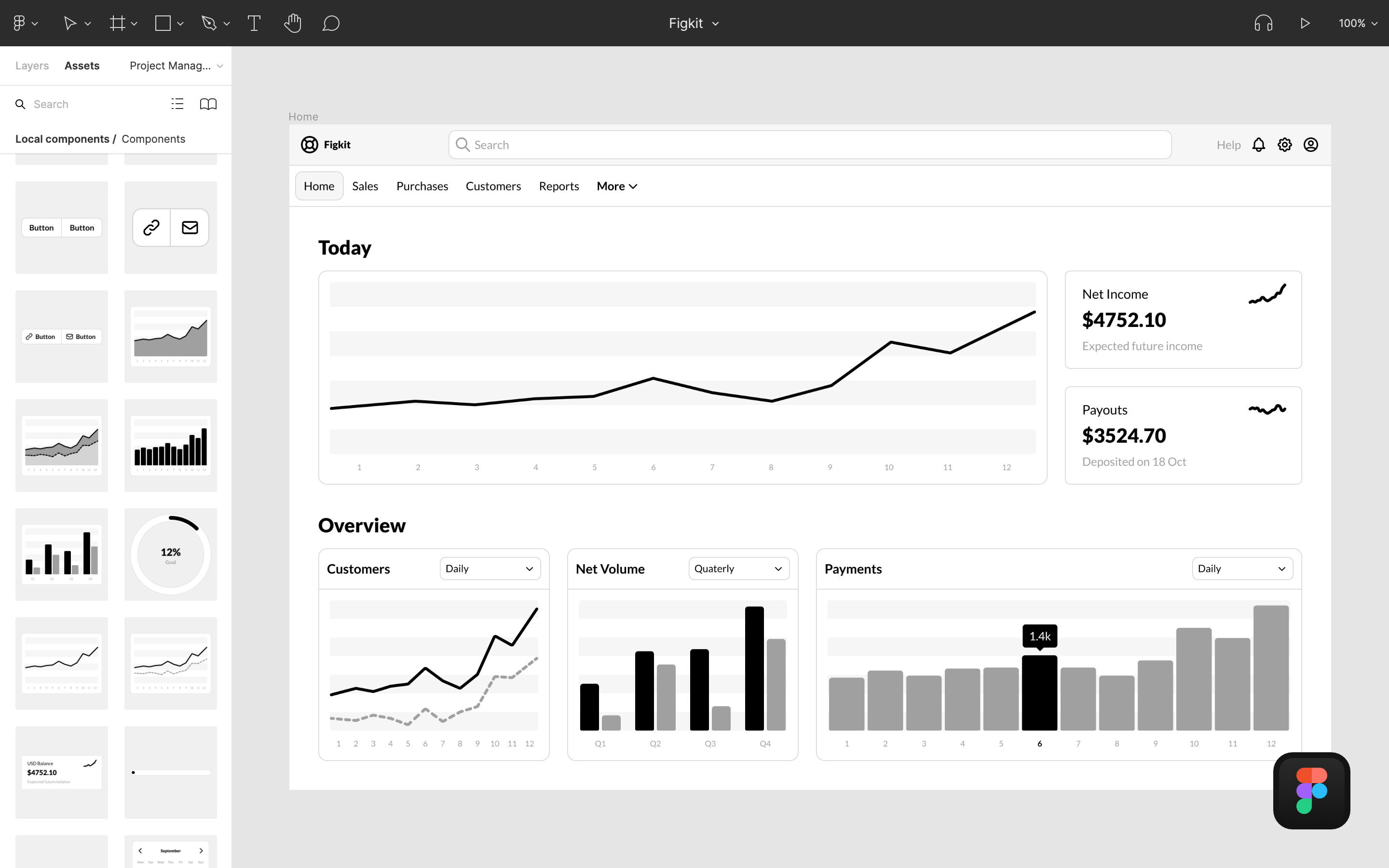 This kit was created to help you:
Get the design / layout / UX just right.
Spend less time pushing pixels and more time on determine the most important problem to solve.
Figure out in broad strokes how to solve it with a collection of components for Figma.
80% of components needed to build any modern web app are included in Figkit. You won't need to spending hours and hours building buttons and fields.. instead you can focus on what matters: communicating your ideas to design great user interfaces.
What's the tech behind Figkit:
The only required tool is Figma.
No plugin needed.
Everything is designed following the popular 8px grid.
Figkit is focusing on speed and is allergic to bloat. It is extremely light, the file size is just 821 KB.
Popular Templates
Get started with one of our templetes, built with Figkit + Figma.
A great starter kit for Figma.
Figkit is a library of components that serves as a starting point for any project and is a well-engineered system to create beautiful wireframes.
Components and variants
Figkit is organized with variants to makes it easier to maintain.
Responsive components
Control how your design look across different screen sizes.
Auto layout
Create designs that dynamically reflows as their contents change.
Resizing constraints.
Work faster, smarter and with higher consistency with constraints. Designed according to the auto layout feature in Figma, all components share the same goal: to evoke simplicity.
The power of variants.
One of the most powerful features in Figma is to create variants. They can be overridden with various content, leaving your interface with more power and control.
Work with responsive charts.
All charts are based on variants. You can toggle a tooltip, change the number of columns or even add a header with actions.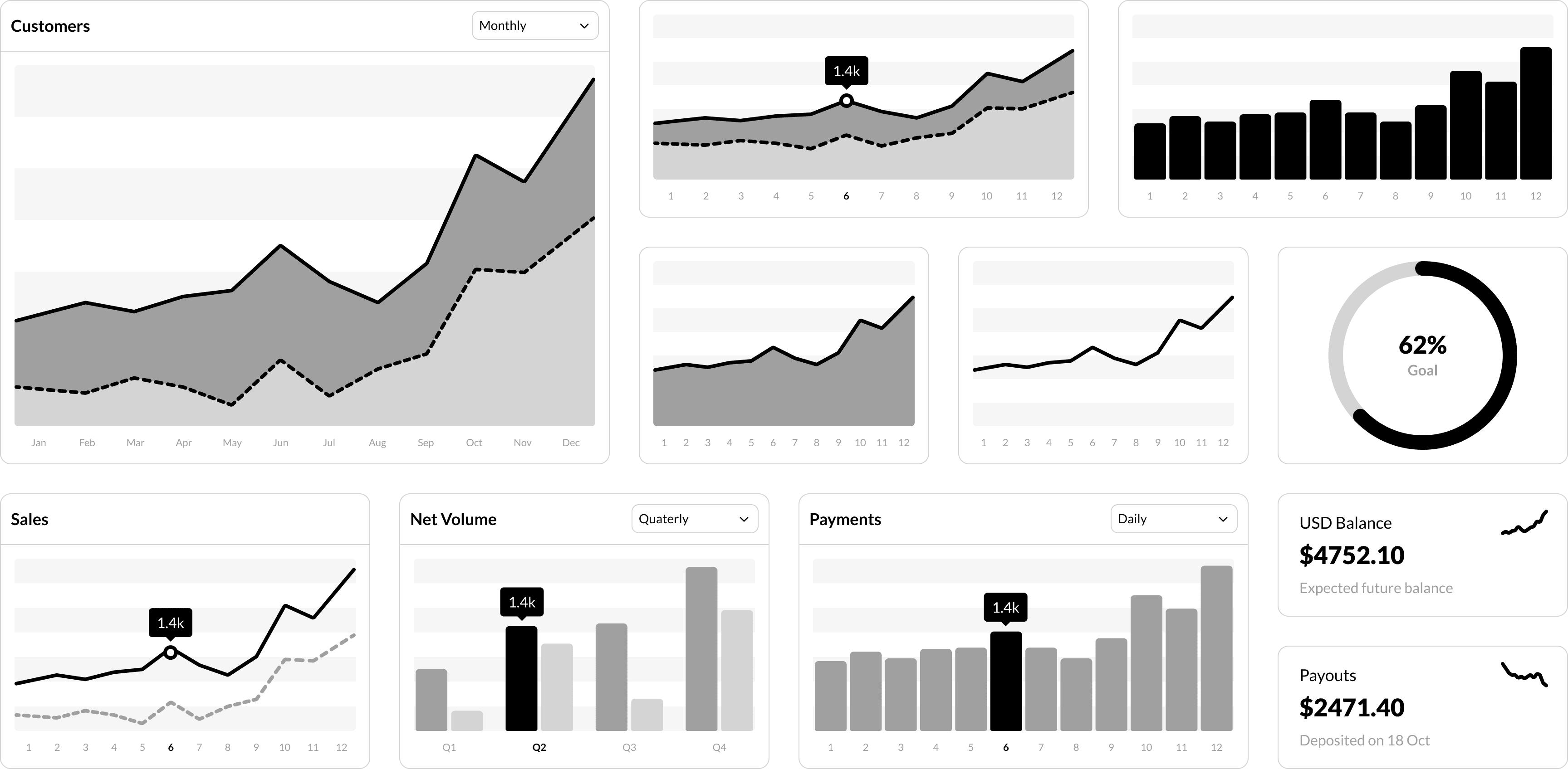 All template screens are available both as a desktop and mobile version.
Screens are available for both desktop and mobile. There are also native components for iOS, including headers and keyboards.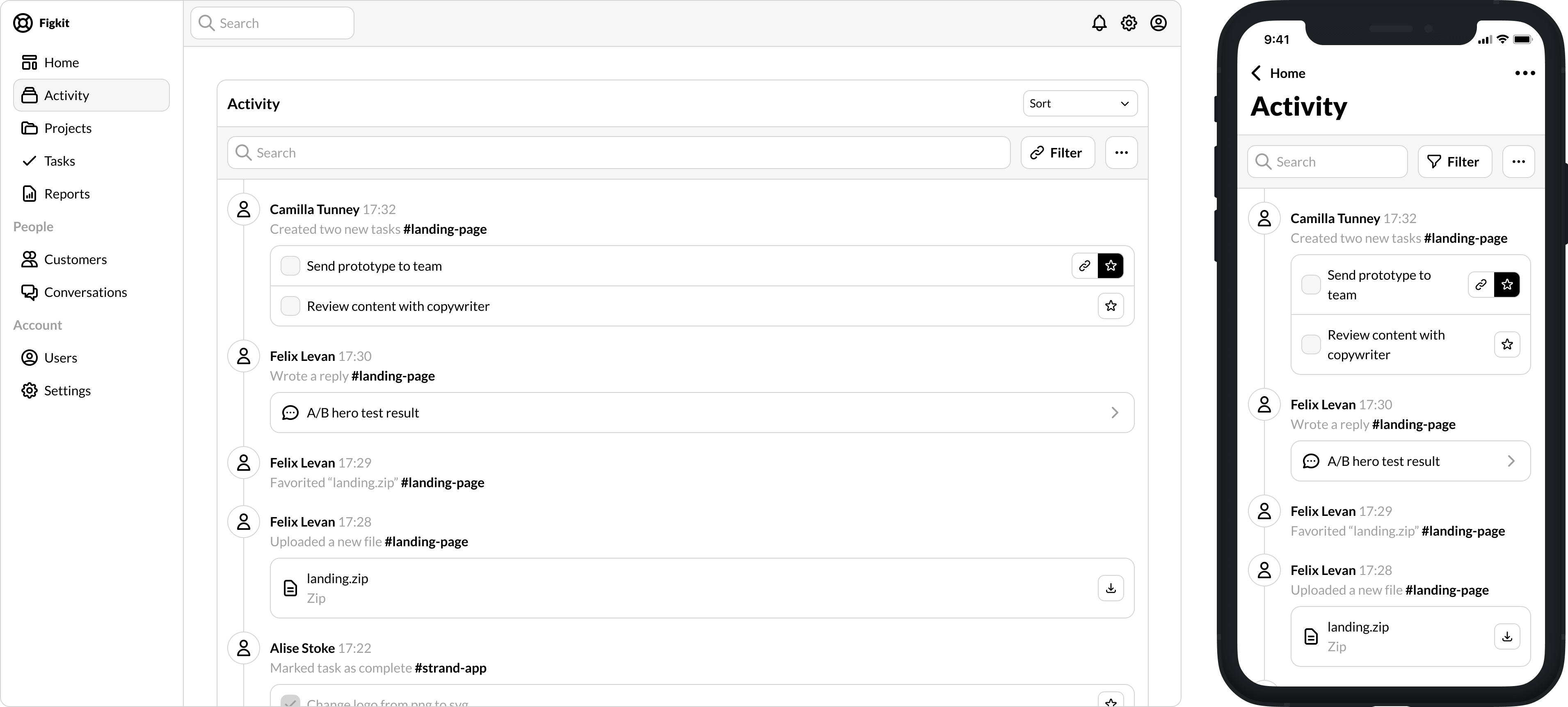 Our resources are used by top companies.

Buy once, use in unlimited projects.
Figkit
$59
Download Figkit only.
Includes all components
Access future updates
Purchase
All Access
Download Figkit and access our entire library, receive updates and new releases for 1 year. You can learn more about the
All Access
pass
here
.
Download Figkit and all templates.
Access all our assets.
Access themes with unlimited websites.
1 year access to new releases and updates.
Unlimited downloads.
Join All Access
Discover all the components.
Figkit is based on a huge collection of components and variants. All you need to build any modern app.

Join 5k+ newsletter subscribers 👋
Stay in the loop when we release something new. We just send occasional emails, no spam.